Secondhand 130W 35x50 CO2 Laser Engraving Cutting Machine w CW5202 Water Chiller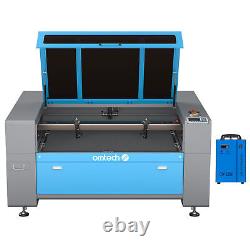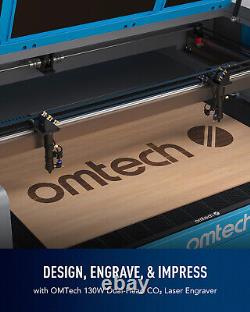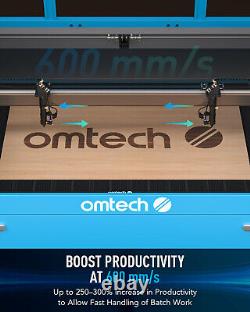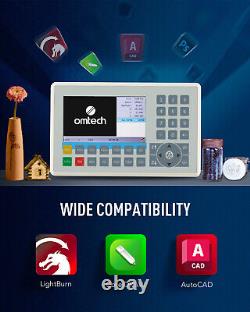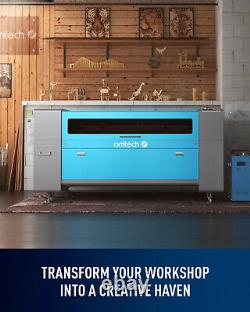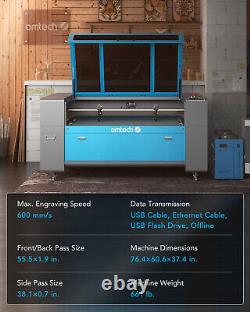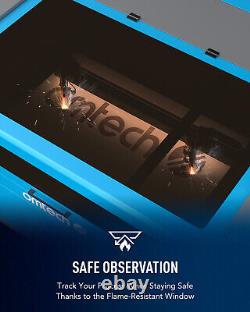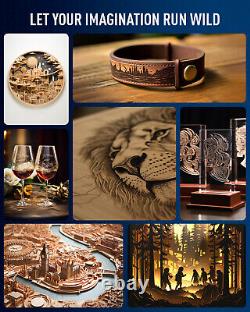 Air Assist & Exhaust Fan. OMTech's 130W CO2 laser engraver engraves as deep as 0.4 (10 mm) on various nonmetallic materials such as wood, glass, acrylic, leather, and more. With speeds up to 23.6 ips (600 mm/s), it transforms your artistic visions into realities that draw wows and aahs. Handle Large Items with Ease. The honeycomb and aluminum blade beds feature a 35"x50" (900x1300 mm) work area to fit most projects. The three-way pass-through doors make it a breeze to accommodate larger and longer items. Get Right to Work with Autofocus. No more struggling with manual adjustments or guesswork. This laser engraving machine's workbeds adjust up and down at the touch of a button and the preinstalled autofocus will automatically find the right focal distance for you. Get Right to Work with Autolift. This laser engraving machine's motorized workbeds can easily be adjusted up and down at the touch of a button. Dual Laser Heads for Batch Work.
This laser engraver features two laser heads and laser tubes, enabling simultaneous engraving on two identical projects. Streamline batch work, boost business efficiency, and achieve more in less time! Enjoy US-Based Support & Service. 1x 130W CO2 Laser Engraver.
1x USB Cable & Power Cord. 1x Tube of Silicone Insulation.