OMTech FM6969-30 30W MOPA Laser Engraving Machine 6.9 x 6.9 Area with 80w Rotary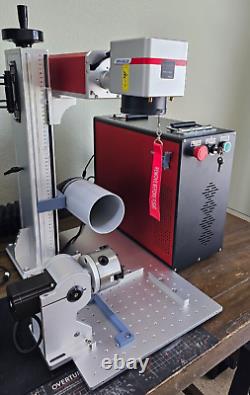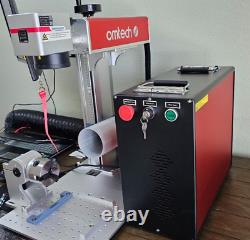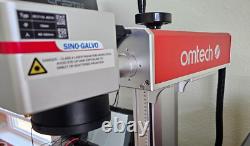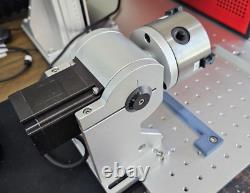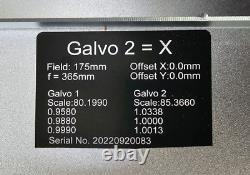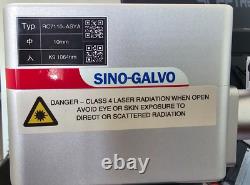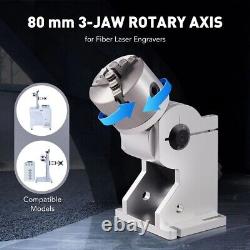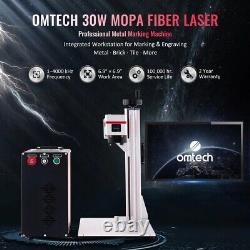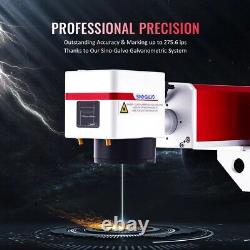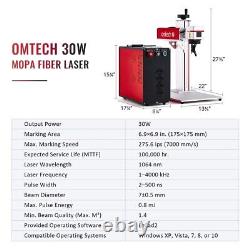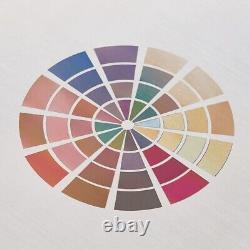 OMTech FM6969-30 30W Laser Marking Engraving Machine 6.9" x 6.9" Working Area. I have maybe 6-8 hours on the fiber marking machine and it is in perfect working order. For details on this machine, please visit the Omtech site as it has all the goods on this machine and accessories.
MOPA means that while using certain metals such as stainless steel, this marking machine will mark in a wide range of colors. I have tinkered some with its color capabilities but just to test out the color shades.
It's a very nice feature. YOU CAN ENGRAVE THESE MATERIALS.
The condition of this machine is used but might as well be listed as open box-new as I have not used it much. It is in new condition with not a scratch on it. It may have a blemish or two, but none that I've noticed. Included with this machine is an 80mm 3-jaw rotary tool (as pictured) which allows the user to engrave cylindrical objects such as metal tumblers, rings, flasks, etc.