OMTech Fiber Laser Engraver Motherboard Upgrade for LightBurn 20 to 100W Marking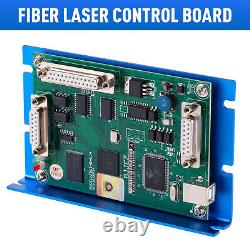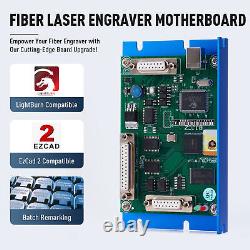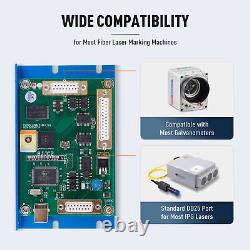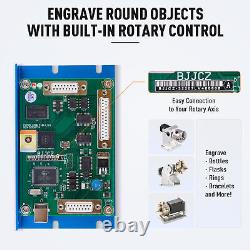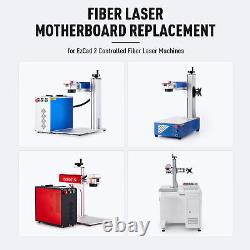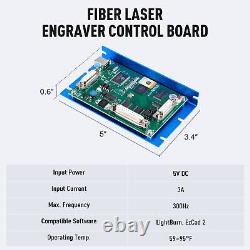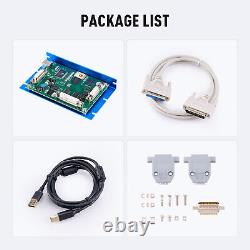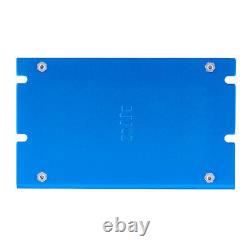 OMTech is a collaboration of 30-yr industry vets and promising new techs in Anaheim, California. Our affordable but quality lasers and support quickly grew us into the largest online brand for precision engraving. FIBER LASER MOTHERBOARD: Not only an ideal replacement motherboard for most OMTech fiber laser marking machines, our 5V control board is packed with cutting-edge features to empower your engraving machine and upgrade every facet of your work.
COMPLETE CONTROL: This engraver control board works with your Windows, Linux, or MacOS edition of LightBurn to create intricate photorealistic images quickly and easily, while the remarking function makes batch production a breeze. WIDE COMPATIBILITY: Thanks to the standard DB25 interface and digital galvanometer control signal, our circuit board connects directly to IPG lasers and your control computer while working seamlessly with most scanner heads. Take your engraving to the next level with the fiber laser control board from OMTech! Compatible with most of our 20W, 30W, 50W, 60W, 80W, and 100W fiber laser marking machines, this 5V circuit board works as a replacement motherboard or boosts your regular machine's capabilities. The convenient remarking function allows efficient batch processing, while the LightBurn compatibility with Windows, Linux, and MacOS lets you create stunning images quickly and easily.
The standard DB25 interface and digital galvanometer control signal offer convenient connections to most IPG lasers and scanner heads. The intuitive design, clear instructions, and attached laser control and USB cables make installation a breeze. Upgrade your machine and your craft with the OMTech fiber laser engraver control board today!
Dimensions: 5.1 x 3.4 x 0.6 in. Net Weight: 7.1 oz. 1 x Fiber Laser Engraver Motherboard. 1 x Laser Control Cable. YOU CAN ENGRAVE THESE MATERIALS.
BUILD THE BEST LASER ENGRAVER SETUP.