OMTech 60W 16x24 CO2 Laser Engraving Cutting Machine CO2 Engraver Cutter Marker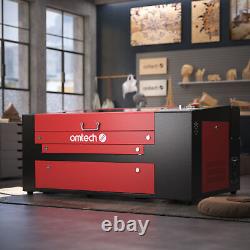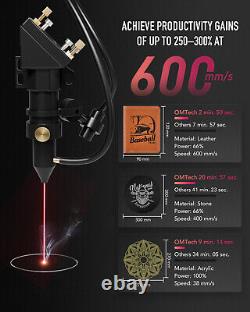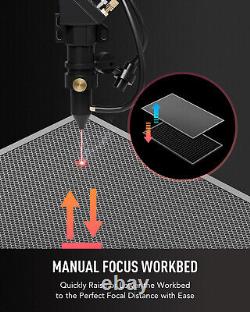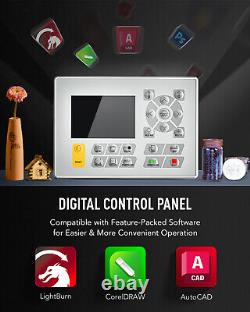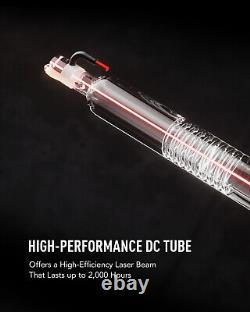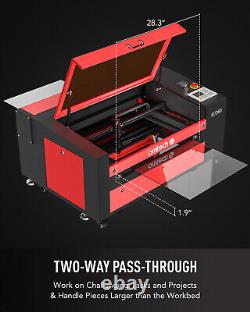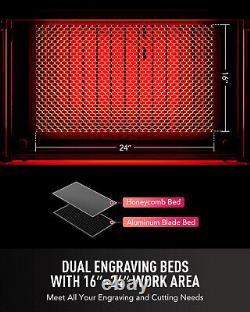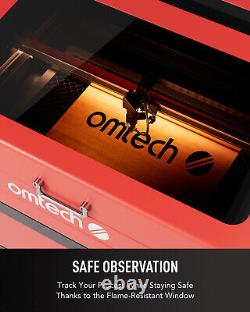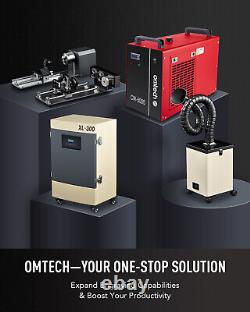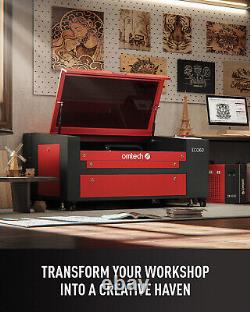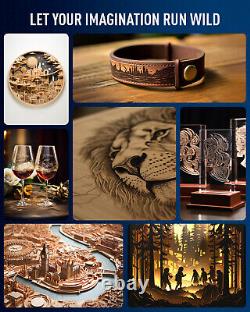 Air Assist & Exhaust Fan. OMTech's 60W CO2 laser engraver engraves as deep as 0.4 (10 mm) on various nonmetallic materials such as wood, glass, acrylic, leather, and more.
With speeds up to 23.6 ips (600 mm/s), it transforms your artistic visions into realities that draw wows and aahs. Handle Large Items with Ease. The honeycomb and aluminum blade beds feature a 16"x24" (400x600 mm) work area to fit most projects. The two-way pass-through doors make it a breeze to accommodate larger and longer items. Dive into Work with Confidence.
The high-performance DC tube delivers 60W of power for up to 2,000 hours of usage and doubles its lifespan when consistently used at lower settings. The widened viewing window is made from flame retardant material to ensure lasting safe use, while the cover interlock automatically cuts the laser beam if the window is opened. The built-in air assist efficiently removes smoke and dust to protect your laser lenses and reflective mirrors. Enjoy US-Based Support & Service. 1x 60W CO2 Laser Engraver. 1x Tube of Silicone Insulation.