OMTech 40W CO2 Laser Engraving Machine 8 X 12 LCD Display 700mm Tube SH-G3020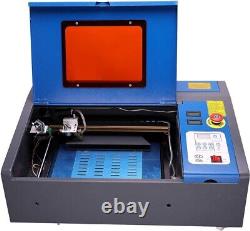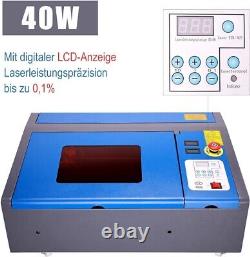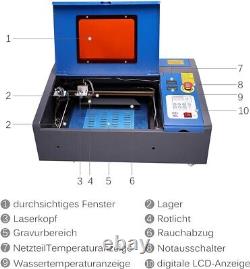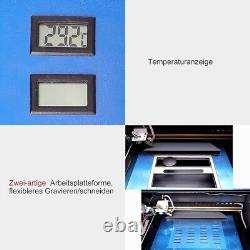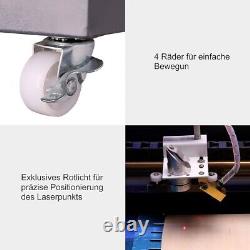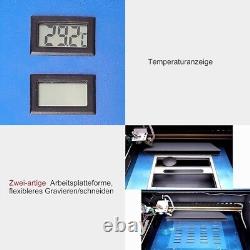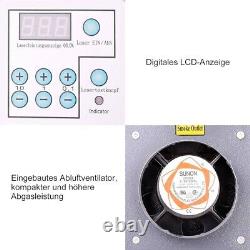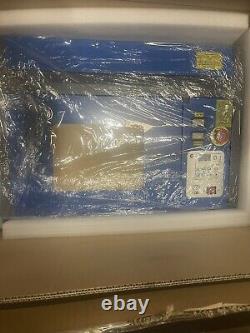 Bring your ideas to life with OMTech's versatile desktop laser engravers! This 40W CO2 laser engraver continues to uphold our high standards with its digital control panel; bundled LaserDRW software; long-lasting laser tube; digital laser power supply; large 8x12 inch working area; and the included ammeter to monitor the amount of current being used by the laser tube.
Start marking, engraving, and etching your designs onto and into the wood, paper and cardboard, plastics and acrylic, leather, fabric, and other non-metallic materials with this 40W desktop engraver. Whether creating personal gifts, beautiful art, or a new home business, this CO2 laser system works with your control computer via the included engraving software to engrave and mark your design with pinpoint precision at depths up to 1/8 (3 mm). In addition to its quality, durability, and long service life, your new laser engraving machine is also highly practical and safe, automatically engraving power to the laser beam if the protective cover is opened. Accessible, versatile, and portable, you can do no better as you start your laser engraving journey than this powerful little desktop K40 from OMTech! Check out our many Accessories and Parts to go along with your laser machine!
40W CO2 laser tube with an estimated lifetime of up to 2,000 operation hours depending on power setting usage and water cooling performance. PLEASE NOTE: Frequent use of high laser power settings will shorten the laser tube lifetime as follows. Low Power 10-40% = 1,500-2,000 Hours. Moderate Power 40-70% = 1,000-1,200 Hours. High Power 70-100% = 400-600 Hour.
Acrylic Wood Leather Plastics Fabrics Glass Rubber Cork Brick Granite Marble Tile River Rock Bone Melamine Phenolic Aluminum Stainless Steel Titanium. CO2 lasers only mark bare metals when anodized or treated. Some PVC-based acrylics can create toxic fumes when lasered.