OMTech Rotary Axis for 50W 60W 80W 100W 130W 150W CO2 Laser Cutter Engraver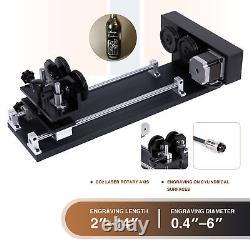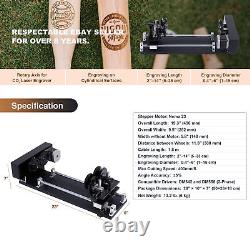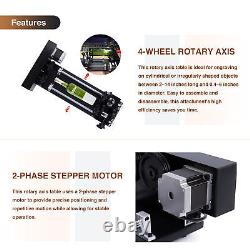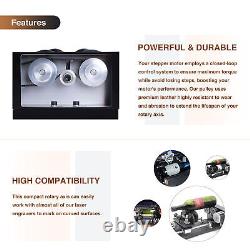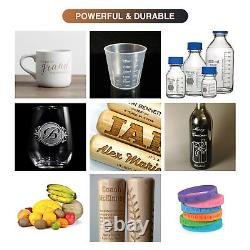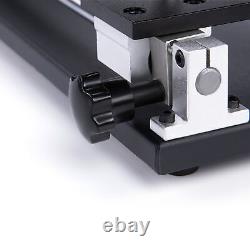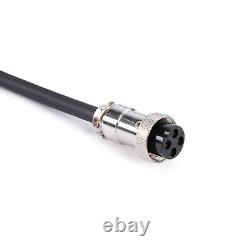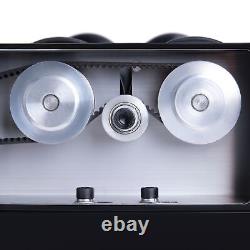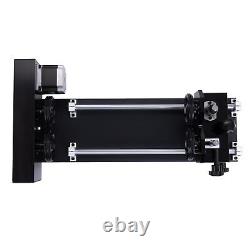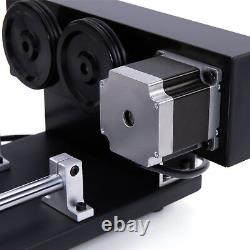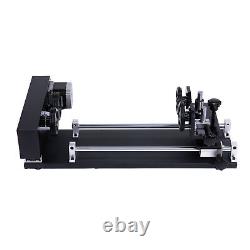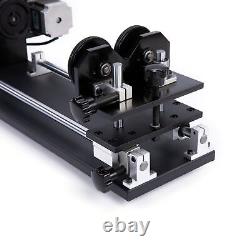 Engravings on round objects are always demanding, but this Rotary Axis has the capabilities to help you get the job done right. Our innovative rotary axis adds a new dimension to your production by allowing you to engrave on cylindrical or irregularly shaped objects 2-14 inches long and 0.4-6 inches in diameter, including cups, bottles, tubes, balls, and more! Featuring a closed-loop system that ensures maximum torque with rock steady performance, the 2-phase Nema stepper motor functions with high efficiency to save you time.
Easy to install and use, our rotary axis attachment easily works with all OMT laser engravers except our 40W engraver. Get the most out of your laser engraving equipment with OMTech! ENGRAVES CYLINDRICAL SURFACES: This rotary axis easily works with most laser engravers rated above 50W to let you perform 360-degree engravings on cylindrical or round objects such as cups, bottles, tubes, pipes, bowls, and more! 2 SETS OF DRIVE WHEELS: With a 12-inch maximum distance between the two sets of drive wheels, this rotary axis attachment is ideal for objects 2-14 inches long and 0.4-6 inches in diameter.
STABLE PERFORMANCE: This rotary cutter attachment features a 2-phase stepper motor with a closed-loop feedback control system designed to automatically provide perfect performance. SMOOTH NOISE-FREE OPERATION: This rotary tool features a precision-engineered tailstock that allows for smooth, efficient, and noise-free operation that is ideal for DIY, home, or industrial use. EASY INSTALLATION: Connect the 4-wire cable to the port on your laser engraver and configure your software and you'll be ready to start carving your circular designs right away. Base Dimensions: 20" x 6" (49x15 cm). Cable Length: 5'11 (1.8 m).
Distance between Wheels: 12 (30 cm). Motor: Nema 23 2-Phase Stepper Motor. Net Weight: 13.2 lb.