OMTech Auto Focus Kit for 50W 60W 80W CO2 Laser Engraving Machine Moterized Z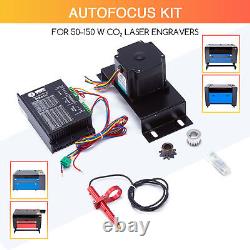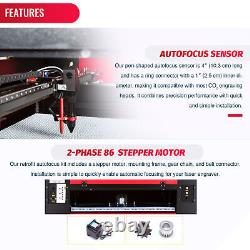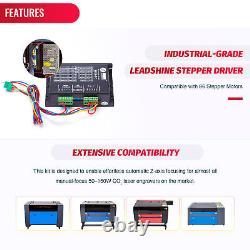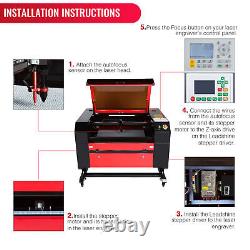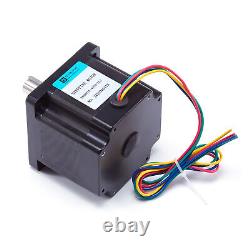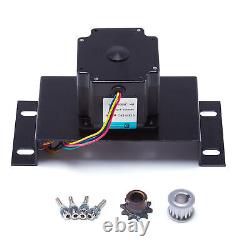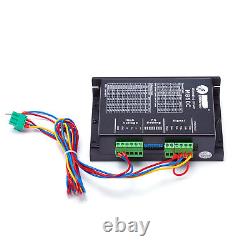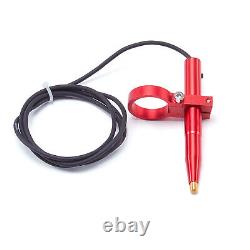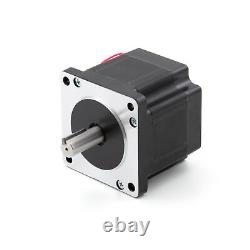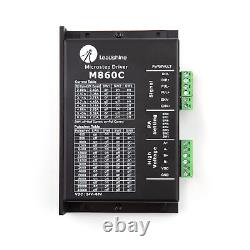 Autofocus Sensor Length: 4 (10.3 cm). Autofocus Sensor Ring Connector Diameter: 1 (2.5 cm). Compatible with 12" x 20" to 24" x 36" work area models. AUTOMATIC FOCUS AND LIFT: Our autofocus sensor kit transforms your laser engraving workbench from manual to automatic.
AUTOFOCUS SENSOR: Our pen-shaped sensor is 4" long and has a 1"-diameter ring connector, being compatible with most CO2 engraving heads. It combines precision performance with quick and simple installation.
NEMA 34 STEPPER MOTOR: Equip your laser cutting machine with the included high-quality and high-power NEMA 34 stepper motor that works quietly, providing stable and reliable automatic motor function. LEADSHINE STEPPER DRIVER: The autofocus kit comes with an easy-to-install industrial-grade Leadshine M860C stepper motor controller. This feature is compatible with most CO2 laser engravers to control the rotation angle and speed of your stepper motor. QUALITY-ASSURED: Our laser autofocus kit has been rigorously tested for consistent quality performance. 1 x Pen-shaped Autofocus Sensor. 1 x Leadshine M860C Stepper Driver. 1 x NEMA 34 Stepper Motor. Access to our Virtual Tech Support Line with OMTech Specialists in Anaheim, California. Upgrade your laser engraving experience with our autofocus sensor kit. The autofocus pen senses the correct focus distance from the laser head to the target material and signals the Z-axis motor to automatically raise or lower the workbed to the perfect focus height. Take the stress and guesswork out of the focus process and achieve consistent accuracy. Automatic focus saves you both time and labor, so you can stay focused on your designs and laser settings!