Secondhand 40W CO2 Laser Engraver K40 Laser Etcher&Engraver Machine 8x12 Desktop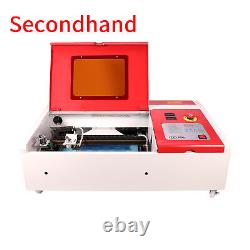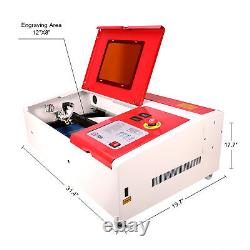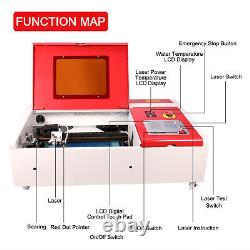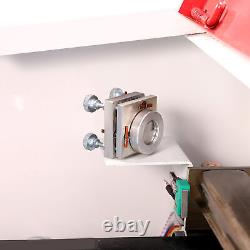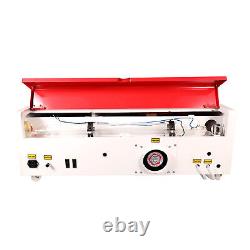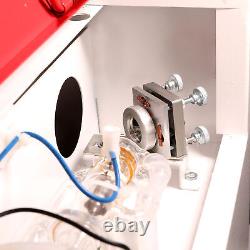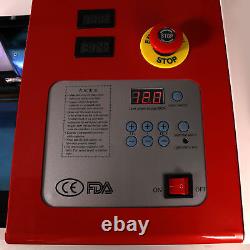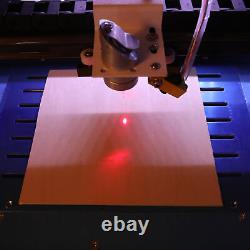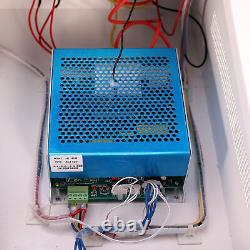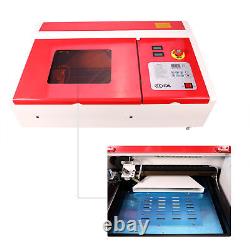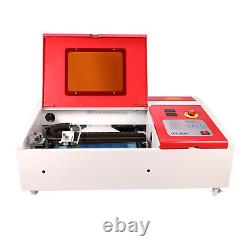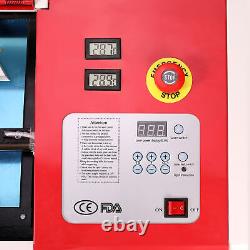 Bring your ideas to life with OMTech's desktop laser engravers! This 40W CO2 laser engraver continues to uphold our high standards with its digital control panel, bundled LaserDRW and WinsealXP, long-lasting laser tube, digital laser power supply, and large 8x12 inch working area. This compact K40 laser marking and engraving machine includes dual work platforms: a vented level board for regular or bulky objects and a stabilizer clamp for irregular items. Its red dot guidance works with the bed's manual lifting platform to get you marking, etching, and engraving your designs onto and into wood, paper and cardboard, plastics and acrylic, leather, fabric, and other nonmetallic materials quickly and efficiently. Compatible with most third-party graphic software, this laser etching machine lets you upload your designs using the included software or via the USB ports.
Choose your substrate, adjust your parameters, and the laser will engrave your design with pinpoint precision. Easily adjust the workbed up or down and the red dot pointer will help you effortlessly adjust the laser beam to compensate.
Safe as can be, this laser engraver and marker offers a transparent window with sepia filter to let you observe your engraver in action without hurting your eyes; provides an installed exhaust fan to blow smoke and dust clear of the laser as it is created; and has an easily accessible E-stop to immediately shut down the laser tube in case of any emergencies. When your work is done, just unlock the casters and wheel it anywhere you want for easy storage and quick transport. With OMTech's precision engineering, quality materials & assembly, and good name, you can do no better for all your marking, etching, and engraving projects at home or in your workshop.
Whether professional engraver or inspired DIYer, this K40 40W home laser engraver from OMTech will allow you to bring your ideas to life with greater speed and precision than ever before, cutting up to 1/8 through plywood or acrylic; the advanced features of its intuitive digital control panel and bundled Windows-compatible editions of LaserDRW and WinsealXP will let you create and recreate even your most intricate designs perfectly. The spacious 8x12 inch workbed provides 0.7 square feet of room to fit regular projects and gives you extra 2 height for thicker materials once the vented level board is removed; the stabilizer clamp fixes irregularly shaped items securely in place for accurate engravings. A digital laser power supply provides sure and easily monitored operation for your DC tube's expected 2000 hour life; the wide viewing cover includes tinted eye protection; a built-in exhaust fan quickly blows away smoke and dust for better ventilation to protect your laser lenses and reflective mirrors; and a large E-stop is ready in case of emergencies. This CO2 laser system marks wood, paper, plastics, leather, fabric, stone, and a wide range of other nonmetallic materials at up to 13.8 inches per second (350 mm/s) with pinpoint accuracy; its digital panel works with most third-party graphic software, easily receiving files via USB; and locking caster wheels allow you to easily move and secure your laser cutter whenever needed. Machine Dimensions: 31.5 x 19.7 x 9.8 in.
Engraving Area: 8 x 12 in. Engraving Speed: 13.8 ips (350 mm/s). Engraving Depth: 0.13 in.
Positioning Accuracy: ±0.0004 in. Compatible Operating Systems: Windows 2000, XP, Vista, 7, 8, 10. Data Transmission: USB Cable, USB Flash Drive.
Net Weight: 50.7 lb. 1 x 40W Laser Engraver. 1 x Access Key Dongle. 1 x USB Flash Drive with Software.
1 x Set of Accessories.