OMTech Industrial CW-5200 Water Chiller for CO2 Laser Engraver Cutter Marker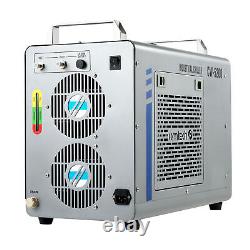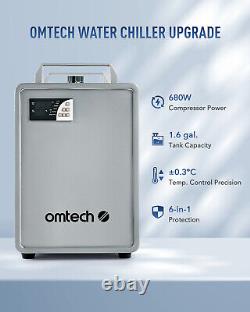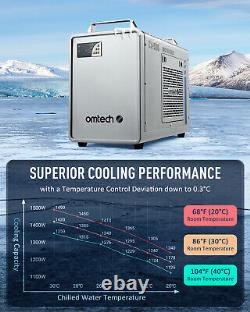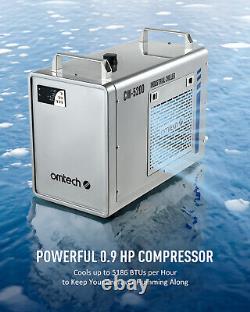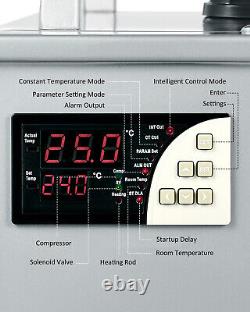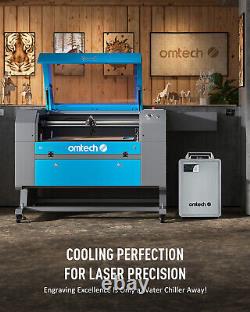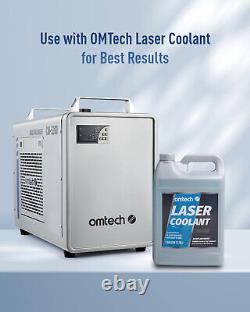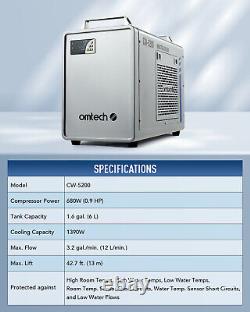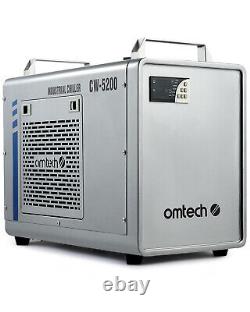 Air Assist & Exhaust Fan. Keep your laser engravers cool with OMTech's CW-5200 water chiller.
With a 0.9 hp compressor and 3.2 gpm flow rate, it efficiently cools up to 5186 BTU per hour for optimal performance. The 1.6-gallon (6 L) water tank is enclosed to reduce evaporation and provide long-term service between refills. The clear observation window lets you know when it's time to top off. This water cooling system includes internal sensors to keep temperatures within 0.3? Of constant and to let you know via digital display, indicator lights, and alarms when it's time to make adjustments.
Our water cooler's inlet and outlet ports 0.4 in. OD are made of premium brass for long-term corrosion-free performance and their careful design prevents any issues with leaks as it operates. 2.6 gpm 10 L/min. Prediluted laser coolant that works with all CO2 laser engraver. Water chillers and cooling tanks.
Resists freezing, overheating, and erosion to provide long-lasting efficient cooling. OMTech CO2 Laser Marking Spray. Helps create dark high contrast designs on common metals such as stainless steel, aluminum and more. Dries in under 5 minutes and the unmarked excess spray can be washed off with a simple rinse. The efficient 80W motor creates a powerful 106 cfm airflow to pull in exhaust and purify air during any project.
The 3-stage filter absorbs all your work's harmful gases and unpleasant odors.